R series helical coaxial shaft gearmotor Hardened precision machined to ensure parallel shaft and locating bearing requirements , forming helical inclined gear reducers assembly configured for various types of motor , a combination of mechanical and electrical integration , fully guaranteed deceleration motor product quality attributes. Standard casings are purpose-designed to meet the requirements and performance level demanded today of gear boxes and geared motors. Professional expertise, efficiency and high productivity are the basis for extremly short delivery times trough our worldwide service network.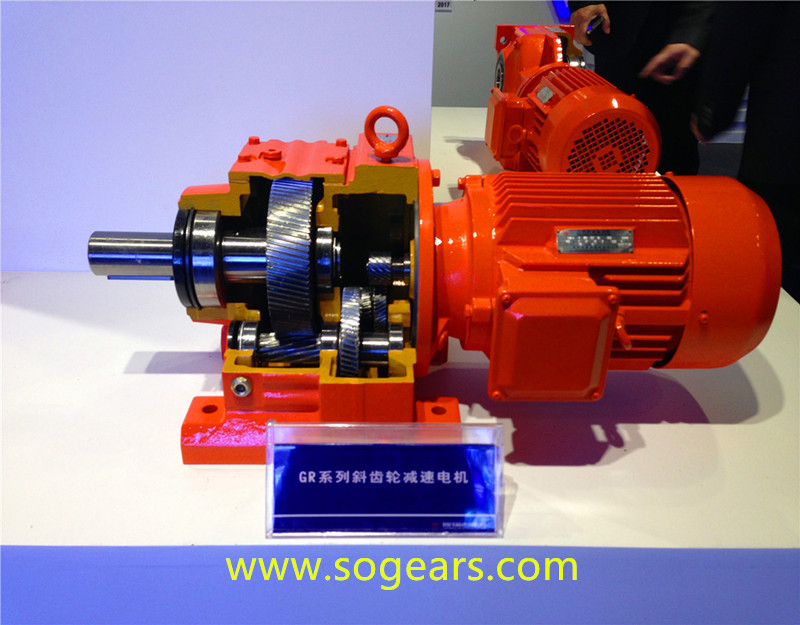 The conventional line of coaxial shaft gearmotor has a one-piece output side housing, integral with the main housing. This permits high overhung loads since the low speed bearings are housed in a rigid chamber with no possible movement between the main housing and the bearing chamber. The gears are forged. The teeth are finished after hardening. Gearing is designed for infinite life based on DIN Standard 3990 and Niemann calculations. Fits between bores, shafts and keys are closely controlled for optimum performances.
coaxial shaft gearmotor Feature:
(1) The building block design.
(2) Housing is unitary, structure rigidity is good.
(3) Fit all types of motors.
(4) For different type machines.
(5) Ratio: 2-stage is 5~24.8, 3-stage is 27.2~264, ratio of combination is up to 18125.
(6) Solid shaft output, 2-stage efficiency 96%, 3-stage efficiency 94%, DR/DR efficiency 85%.
(7) Permit the positive opposite side revolve.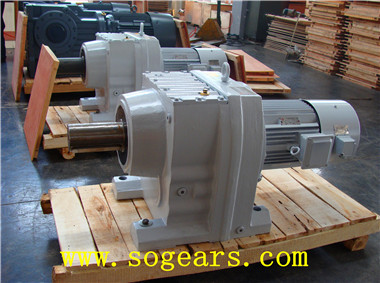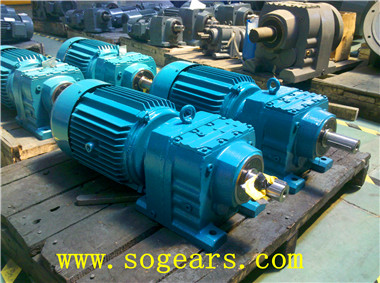 coaxial shaft gearmotor Technical parameters:
(1) Output speed: 2.7~290r/min
(2) Output torque: 70~14800Nm
(3) Power: 0.18~160KW
(4) Mounting type: Foot-mounted, flange-mounted, horizontal or vertical installation
inclined gear reducers Product advantage: 
(1)Large ratio range
(2)High transmissible efficiency: The transmissible efficiency can reach above 90%
(3)Small volume, light weight
(4)Stable quality, low temperature rising, low noise
(5)Flexible mounting: Foot mounting, flange mounting. Strong capacity of endurance against overload and shock, small intertiatorque, the inclined gear reducers is suitable for conditions of frequent start and rate positively and versedly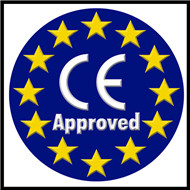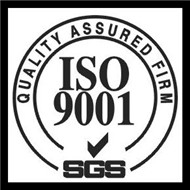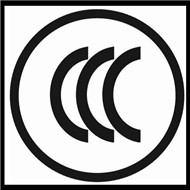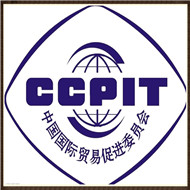 inclined gear reducers 

Applications:



1.   Conveyor machinery
2.   Craning
3.   Bagger
4.   Enginery for foot industry
5.   Washer
6.   working machine
7.   Cropping & shearing machine
8.   woodworking machine
9.   Machines for plastic industry