Edge drive mill gearboxes Product Description 
Cement mill gearbox(MBY JDX )
MBY series mill gear reducers gear (large gear) is specifically for cement and other industries large input power, large output torque, low speed, heavy shock, and other harsh conditions of continuous operation design. At design time, fully absorb the advantages of similar products at home and abroad, summed up the foreign experience in the design and manufacture of the product, the use of modern gear design and manufacturing technology, the series is equipped with safety gear, long service life, widely used edge of the cement mill drive, coal grinding mill.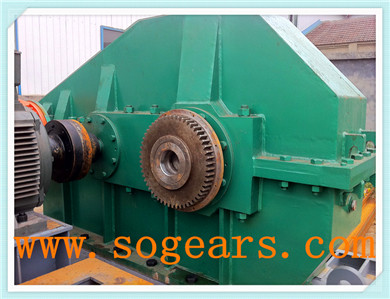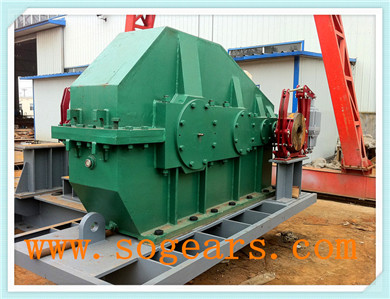 MBY single stage mill gear reducers, gear material is carbon steel, carburizing quenching, grinding and other processes, making the tooth surface hardness 54-62HRC between the gear accuracy of 6 (ISO1328), gear design life of lasting life, gear oil lubrication with dedicated stations, meanwhile, between the bearing and end caps back hole designed to make full gear lubrication, reliable sealing, compared to similar products at home and abroad with a small, light weight, reliable, easy maintenance, long service life.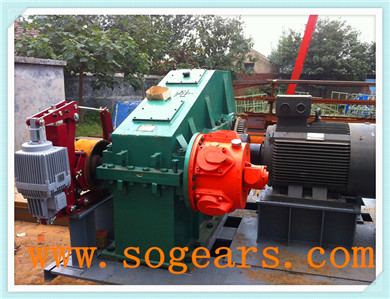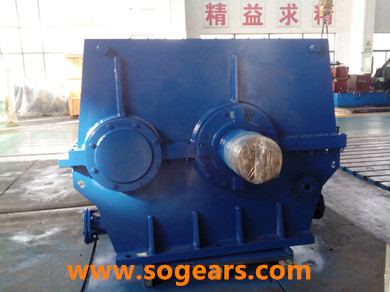 Advantages :
1. Edge drive mill gearboxes with high technical contents.
2. Mill gear reducers save space, durable, high bear ability.
3. Edge drive mill gearboxes low consumption, superior performance, the machine efficiency is up to more than 95%.
4. Mill gear reducers small vibration, low noise, high energy conservation.
FAQ :
1, Q: What's your business type?
A: Manufacturer
2, Q: What's your main products?
A: Power transmission gearboxes and gears.
Such as: industrial HB gearbox, worm/helical/bevel/planetary gearbox, heavy duty gearbox, gearbox for crane/extruder/excavator/rolling mill/cement mill, etc.
3, Q: What about your warranty?
A:12 to 18 months warranty according to different products and lifetime service.
4, Q: What's your MOQ?
A: 1 piece for different gearboxes.
5, Q: Can you supply customized gearboxes or gears?
A: Yes, we can. Mostly depend on your requirements.
6, Q: What information should be given, if I want to buy gearbox?
A: Gearbox ratio, type, input speed, rated power. More details, better!