R137 series Helical Concentric gearbox:
Horizontal deviation of input shaft to output shaft is small, take full advantage of gearbox space, 2-stage gear and 3-stage gear is in the same box.
Box of R series inline gearheads is unitary, so its structure rigidity is good, strength of shaft and lifetime of bearing is improved.
Mounting mode: foot-mounted, flange-mounted, there are big flange and small flange so select easily.
Solid output shaft,average efficiency:2-stage 96%, 3-stage 94%, combination 85%.
Ratio: ratio of 2-stage is5-24.8, ratio of 3-stage is 27.2-264, ratio of combination is up to 23401.
For 2-stage basic type inline gearheads ,rotation direction of input shaft is the same that of output shaft; for 3-stage basic type inline gearheads ,their directions are reverse; for combination, please contact.
NEMA or IEC C-Face
motor input with 3-Jaw
coupling
Ratio: 5-264
Torque: 0.13-18kN
Power: 0.12-160kW
Our Services
(1) With excellent quality
(2) Reasonable price
(3) Promise to delivery on time
(4) Large output torque
(5) Safe, reliable, economical and durable
(6) Stable transmission, quiet operation
(7) High heat-radiating efficiency, high carrying ability
(8) Certificate of quality: ISO9001:2008
(9) Every product must be tested before sending
(10)Made of high-quality aluminum alloy, light weight and non-rusting
(11)Large output torque.
(12) Smooth running and low noise.
(13) High radiating efficiency.
(14) Good-looking appearance, durable service life and small volume.
(15) Suitable for Omni bearing installation.
High efficiency, ground Helical Concentric gearbox is in a compact housing with innovative features for prolonged life and low maintenance. These products are ideal for general applications in packaging and material handling, as well as specialty applications like commercial laundry equipment, cable reeling and wind turbines.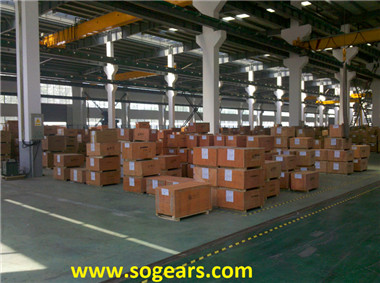 All the brand's Helical Concentric gearbox offer excellent technical characteristics and guarantee the highest performance. Substantial investment and technical expertise have enabled the company to achieve an annual production output of 1600,000 units, using completely automated processes. Certification of the company's Quality System by DNV and TÜV is proof of the high quality standards achieved.