helical gear motor Advantages: 
1:Compact design, small volume, nice appearance and strong capacity of being overloaded.
2:percise division , wide selection range. 
3:High efficiency, low energy consumption, excellent function, small vibration, and low noise.
4:All - purpose use, convenient, low cost maintenance. 
5:R47 series helical gear motor can match all kinds of motors/mounting position/structure projects. 
6:Using new seal device-good protection , stong adaptability, capable of working continually in corrosive or damp environment.  
7:With small volume, helical gear motor achieves the output torque range of 69-18000NM, and output power as much as 200 KW.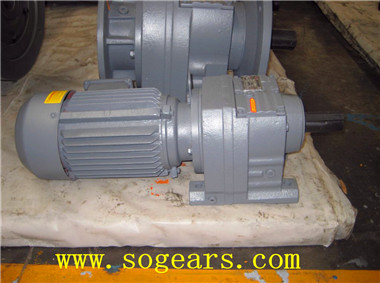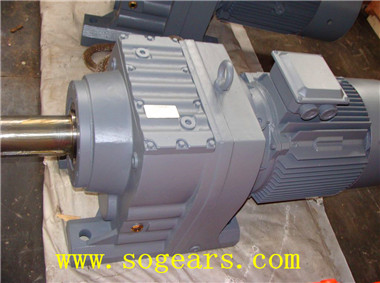 R47 inline speed reducer Working Conditions
Working temperature: -40~50°C. the lubrication should be heated until about 0°C if the machine works below 0°C.
The working place should be lower than 1,000 meters above sea level.
The input rotational speed should not exceed 1800 r/min. The circumferential speed of the gear should 
not exceed 20 m/s.
Suitable for normal-reverse rotation.
Without industry limitation.
Please consult our technical supporting department for other circumstances.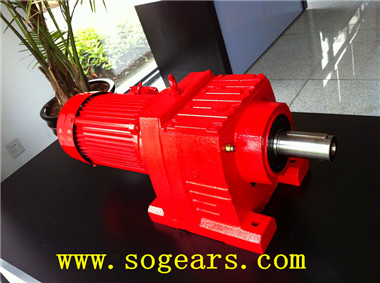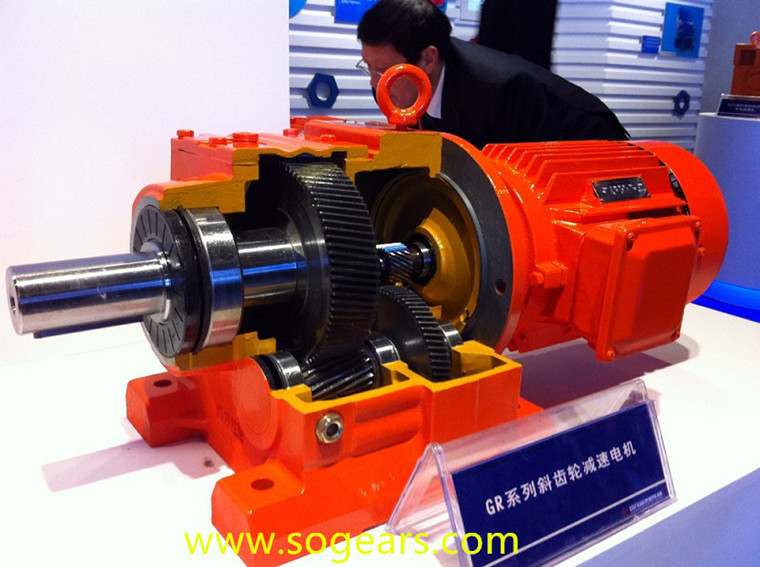 Model
Power P
transmission ratio 
Rotate speed
Output torque T 
(kW)
(i)
N(RPM)
(N. m)
NCJ02
0.12-0.37
-
-
-
NCJ03
0.12-0.75
8-200
175-7
300
NCJ04
0.25-1.5
8-200
175-7
500
NCJ05
0.55-4
8-200
175-7
750
NCJ06
1.1-7.5
-
-
1350
Mait parts
Gear,Gear shaft
Maint parts material
20CrMnTi
Oil Seal Brands
NSK/TTO/Designated Seal,such as fluoride rubbers
Lubrication
6105G
Mounted type
flange mouted(NCJF),foot mounted(NCJT)
Feature
Small Volume, high efficiency up to 96%,maitenance free
R47 inline speed reducer Applications:
1.   Conveyor machinery
2.   Craning
3.   Bagger
4.   Enginery for foot industry
5.   Washer
6.   working machine
7.   Cropping & shearing machine
8.   woodworking machine
9.   Machines for plastic industry
10 Ceramic Industry
11 Glass Industry
12 Food Industry
13 Me1tallurgy Industry
14 Beer& Drink Industry
15 Printing and dyeing Industry
16 Textile Industry
17 Warehouse Logoistics Industry
18 Wood working Machinery
19 environmental protection equipment Industry
20 Leather Industry
21 Pharmacy Industry