R57 series Industrial gear motors have been designed to be highly reliable even under heavy working coBased on modular combined system, we design and develop all kind series gear motor, which is the most common and advanced transmission device nowadays among international power transmission industry, with our strict quality criteria and quality control, we try our best to provide SEW-EURODRIVE standard and quality gearboxes with low coat, replace their product in the field of drive engineer conditions, and are particularly suited for applications involving heavy radial loads.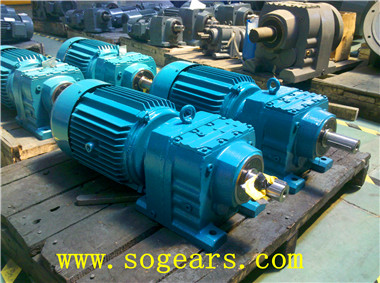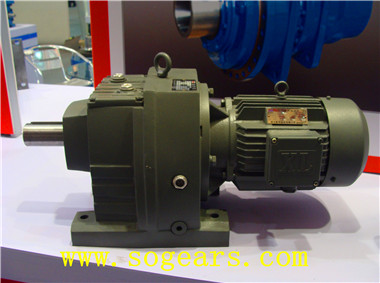 The R57 series Industrial helical reducers includes a large number of extremely versatile models, in cast iron (sizes 030 to 140) or aluminium (sizes A30 to A60) casing.
Integral motor (geared motor)
NEMA C flange motor adapter
IEC, B5- and B14 motor adapter
Free drive shaft
Smooth surface motors
(optionally with NSD Tuph)

Our Industrial helical reducers are widely used in metallurgy, mining, lifting, transporting, construction, chemical, building, light industry, food, conveying machinery, marine, brick-making, ect...
R57 Series Industrial helical reducers from 0.18kW to 5.5kW
Foot or universal (foot/flange mounted) Industrial gear motors, flange only available to order.
Huge choice of output speeds available
Reliable and robust whilst remaining lightweight
500N/m Max Torque
R57 Series Cast Iron Geared Motors 0.18kW to 45kW
Robust, rugged cast iron design offering interchangeability with SEW, David Brown & Nord
Please Note: All output speed and output torque figures are nominal and approximate only