SEW reducer using the gear motor speed to achieve such converters, the application can be very wide, from the transmission automobiles, ships, construction machinery and industrial equipment, small appliances and other machinery to us, the widely used industrial field.
Mainly by gear reducer (or worm), shafts, bearings and tank shells, etc., and the gear (or worm), shafts, bearings, etc., by a tank shell. After decades of development, from the most primitive cycloid State-mao reducer, various types of development so far, with the development of the national economy in recent years, reducer market is greatly increased demand for the country quality and technical direction mao reducer also put forward higher requirements.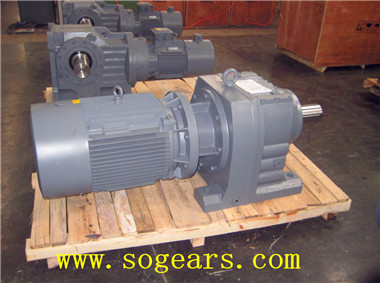 SEW reducer Xiao Bian learned in recent years, the rapid development of China's private enterprises in a number of provinces, making the market demand reducer substantial growth in all types of State-mao reducer performance and technology have higher requirements.
Enterprises according to market changes, timely product technology innovation, focus on cultivating and introducing advanced foreign products, yield and quality are in constant progress, has occupied a large amount in the market, reducer series has become the medium and large enterprises preferred.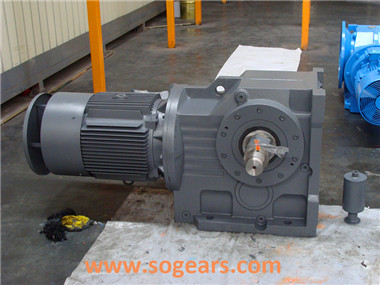 SEW reducer now is now being used in the various fields, the current gear in the lifting career has been excellently carried out, special cranes reducer in accordance with the characteristics of the crane and the need to specify, with other mechanical reducer has the difference.
Now let us learn more details  about SEW reducers:
1) high power, low noise, vibration small. Selection of grinding teeth processing accuracy class progressed, gear and carried out repair edge summarized for each power stage gear was 0.98, decreased vibration and noise.
2) small size, light weight. Compared with the soft tooth surface and hardened reducer, reducer as carrying capacity can be decreased by 2 to 4 appropriate frame size.
3) Lifting gear unit has three four contact type (ie, three types of apparatus, four gear ratio) of the slow crane generalization supply conditions.
4) use multi-series, single-stage reduction ratio can be laid out in the distance, down the whole height of the reducer, the organizations demand satisfaction crane; reducer called the greatest common ratio reach 400, satisfied with slow crane requirements .
5) three-wheel reducer, can be vertical, horizontal, or even deflection means must viewpoint, convenient and sensitive.
6) carrying capacity is high. Gear selection carburizing, quenching, grinding processing, carrying soft tooth surface and hardened gear reducer can be quenched hobbing than a substantial progress.
Warm Regards,
Lance ( Marketing Director; Mr. )         
NER GROUP CO.,LIMITED                            
Tel:+86-535-6330966
Mobile:+86-18563806647
https://www.bonwaygroup.com/
https://twitter.com/gearboxmotor
https://www.facebook.com/sogearsgroup
Viber/Line/Whatsapp/Wechat: 008618563806647
E-mail: This email address is being protected from spambots. You need JavaScript enabled to view it.;   Skype ID: qingdao411