The level 1 input and output shafts turn in the opposite direction of the level 2 because there are three shafts in the same direction
Second, under the condition of invariable transmission ratio is also slowing effect under the condition of same level 1 reducer gear radial size will bigger than grade 2 this is easy to understand for example, the transmission ratio is 5 level 1 reducer Z1 = 10 Z2 = 50 level 2 is (Z4 / Z3) * (Z2 / Z4) here can let the Z4 = Z3 25 = 10 Z2 = 20 Z1 = 10 results is 5 but only 25 largest gear teeth
Third, in the case that the radial size of the gear is fixed, the deceleration effect of level 1 is not as good as that of level 2. This is corresponding to the previous oneFour, because the 2 level of parts, so the transmission efficiency is not as good as 1 level
Level 1 design is simple and reliable
So in the shape of the transmission ratio to meet the requirements of the premise to design a level 1 reducer in addition now there is a planetary reducer can achieve the conversion between level 1 and 2.
The single-stage drive axle is a conventional drive axle with a cone gear set in the middle gear package (commonly known as a tooth package), which is used for reducing speed and increasing torsion.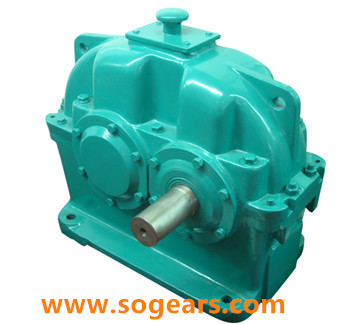 Because the basin teeth are large, so the middle of the axle gear package shell must be increased, single-stage bridge main reducer volume is large, resulting in the axle passing ability decline, but high mechanical efficiency (the load of the car gear package is larger), the bridge housing is very bulky, small clearance from the ground. Double reduction axle is generally wheel side reduction axle, its structure is the end of the half shaft with a small diameter of the outer gear, there is a group of planetary gear (generally 5) around, there are teeth surrounded by this group of planetary gear hub, in order to achieve the purpose of reduction drive.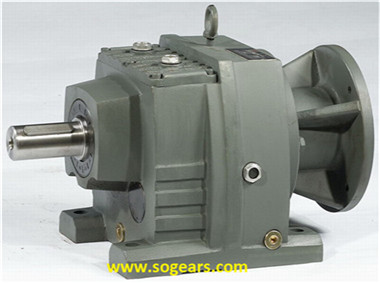 Its advantage is better deceleration performance (driving force increase), with the wheel edge deceleration of the main reducer volume can be reduced, so the passability is improved, but more than one level of transmission, mechanical efficiency is reduced. The vehicle through the performance greatly improved, the disadvantage is the cost and maintenance costs increased.
Christine Zhu 
( Sales Department; Miss. )  
NER GROUP CO.,LIMITED                            
Tel:+86-535-6330966
Mobile:+86-13688909643

https://
www.bonwaygroup.com
/

https://twitter.com/gearboxmotor

https://www.facebook.com/ner.sogears.1

Viber/Line/Whatsapp/Wechat: 008613688909643
Email:

This email address is being protected from spambots. You need JavaScript enabled to view it.

;  
Skype ID: 
This email address is being protected from spambots. You need JavaScript enabled to view it.

Factory Add: 
No.5 Wanshoushan Road, Yantai, Shandong Province, China (264006)