Description
Parallel shaft gear motor are the modern version of coaxial geared motors. As a result of their compact and short design, they take up less space than helical geared motors. shaft mounted gear unit can either have a solid shaft - or alternatively a hollow shaft as so-called plug-on gear unit. This means that the shaft mounted gear unit is optimally integrated into the driven machine. Additional components - e.g. such as gear wheels or chain wheels - to transmit the force to the driven machine are eliminated. Parallel shaft geared motors represent the space and weight-saving solution within the range of coaxial geared motors.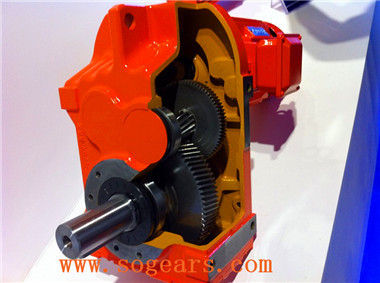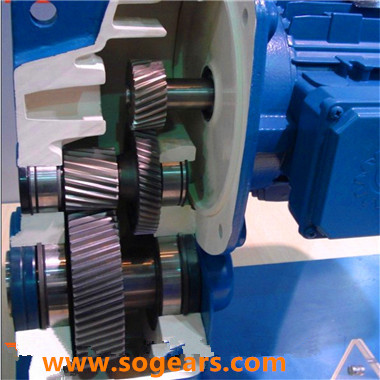 Shaft mounted gear unit Torque Range
140 Nm... 14.000 Nm
Mechanical Rating (n1= 1400 min-1)
0,17 ... 125 kW
Gear ratios
6,4 ... 2099
Shaft mounted gear unit Output Configuration
Keyed Hollow Shaft - Two Bore Options per Size
Keyless Shrink Disc Fitting
Unicase, one piece shaft mounted gear unit designed with the highest efficiency, combined with energy-efficient motors and distributed, or decentralized, AC vector drives, provide versatile system solutions with the highest levels of efficiency and savings.
No better, easier and neater installation than with a shaft mounted gear motor of the F series. Lightweight and performing, an F Parallel shaft gear motor is the dependable drive for all the material handling applications.