right angle gear motor  Features 
Reducers
Gears manufactured from certified steel, heat treated to a case hardness of 58-62 Rockwell C for long gear life.
Finished ground or shaved gear teeth to assure maximum mechanical efficiency (1-1/2% loss/gear stage) with low noise and heat.
High capacity anti-friction bearings submerged in oil and splash lubricated for optimum load carrying capacity and long life.
Double output seal design consisting of patented bi-helix inner seal made of Viton and double-lipNitrile (Buna-N) outer seal.
Captured keys on output shafts.
Gearcases made of high strength gray cast iron, SAE Class 30.
High cross-section modulus design, with center wall for maximum rigidity.
Available with inch dimension, hollow or solid output shafts.
Motors
NEMA Design C or IEC design with flange.
Inverter duty.
Connection terminals
Extremely low motor inertia.
CE Mark for shipment into Europe.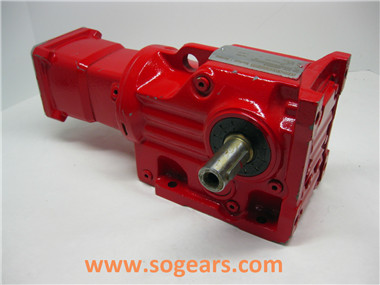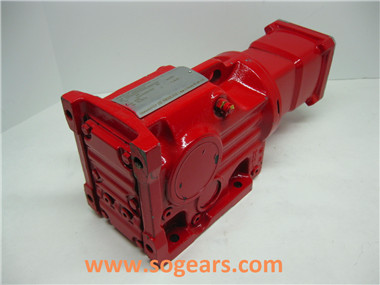 Description of right angle gear motor:
Multiple mounting options including foot, flange or shaft mounts.
Suitable for mounting in any position.
Available as a gear motor or a gear brake motor.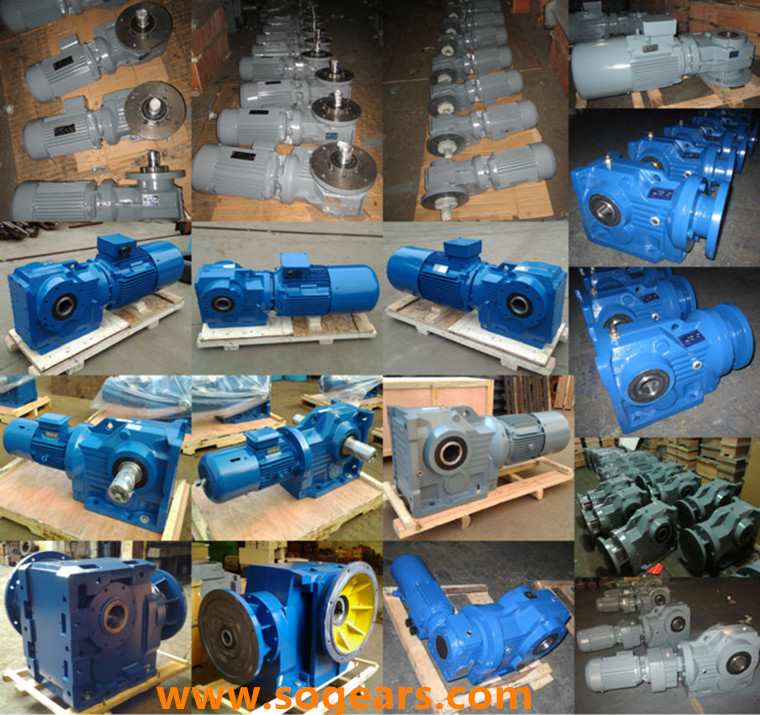 variable speed motor reductor Technical Parameters
- Transmission ratio: 5.36-17550
- Input power: 0.12 - 200 Kw
- Permissible torque range: up to 50000 N. M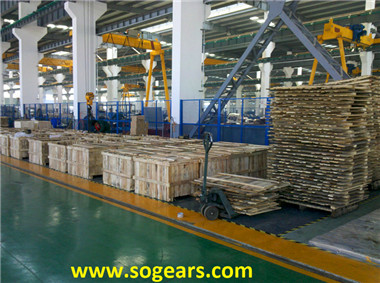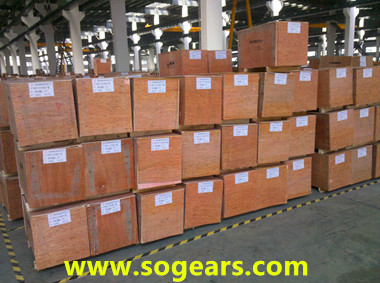 variable speed motor reductor application
it is most suitable for using in automatic production lines of ceramics, drinks, foodstuff, package, electronics, leather tanning, chemical, textile, carpentry and other industries.