Based on modular combined system, SEW design and develop all kind series bevel helical gear units, which is the most common and advanced transmission device nowadays among international power transmission industry, with our strict quality criteria and quality control, we try our best to provide bevel helical gear units with moderate price & high quality, replace oversea product in the field of Transmission Part.
K37 series helical electric motor reduction gear for industry
1.  Features: It is adopts bevel gear drive and vertical output so that it has a compact structure, low noise and long useful life.
 2. Installation and output types: base type, flange type, small flange type, torsion arm type installation, and output through hollow or solid shaft.
 3. Input types: coupled-type motor, input through shaft and input  coupling flange.
 4. Speed reducing ratio: 8.1-191, even as high as 13459 for the combination of K/R, and average efficiency 94%.
electric motor reduction gear Features:
1)Have the higher technical content according to the international techincial specifications
2)Save the space, be reliable and durable, and be capable of high overload so that the power is over 200 KW.
3) Have the low energy consumption and higher performance so that the efficiency is over 95%.
4)Have the little vibration and low noise and save the more energy.
5)Choose the fine forged steel so that the surface treated steel is on the cast-iron case and the high-frequency heat treatment is on the surface of gear.
6)Constitute the speed reducing geared motors of bevel gear, conical gear and angle gear and collocate all kinds of electric machinery to form the electric-machinery integration and fully assure the product quality through the exact processing.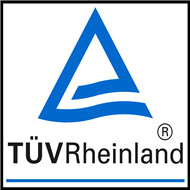 30 years manufacturing history motovario K series electric motor reduction gear for concrete mixer , is widely used for mechanical transmission such as:
1. Argriculture
2. Commerce
3. Posts and telecommunications industry
4. Food industry
5. Tobacco industry,
6. Automotive industry
7. Cement industry
8. Mining industry
9. Tourism industry etc.