vertical cycloidal gearbox specifications
1.High speed ratio and efficiency
Single stage transmission can reach to 1:87 of speed-down ratio and the efficiency is more than 90%. If use multi-speed drive the speed-down ratio is bigger.
2.Compact
Being adapted epicyclic transmission principle, the input and output shaft are at same axis center, C-Face Adapter is compact.
3.vertical cycloidal gearbox is smooth and stable run and low noise
The C-Face Adapter cycloidal pinwheel has more meshed teeth, the overlapping coefficient id big and the machine part is stable, the vibration and noise is limited at the minimum content.
4.vertical cycloidal gearbox is reliable in operation and long life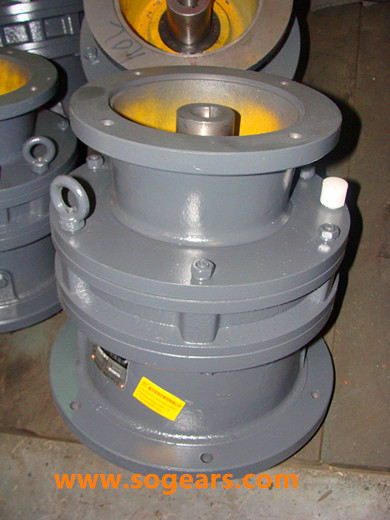 vertical cycloidal gearbox technical data
1.Type: vertical cycloidal gearbox
2.vertical cycloidal gearbox Model:  B09-B6533,X1-X128
3. vertical cycloidal gearbox Ratio: single stage 6~87,  double stage 99~7569
4. vertical cycloidal gearbox Color: customer required
5. Packing: Plywood box / per set(With foam board inside)
6. Bearing: Brand "NSK" Bearing
7. Seal:  NAK Seal from TAIWAN
8. Warranty:1 year
9. vertical cycloidal gearbox Input Power: 0.25-90KW
10.vertical cycloidal gearbox Usages: In industrial machine: widely used in packing, printing,textile machine,as well as woodworking,glass and plastics,food stuff,ceramics,chemical,
11.IEC Flange C-Face Adapter :B5,B14
12. Lubricant:Synthetic & Mineral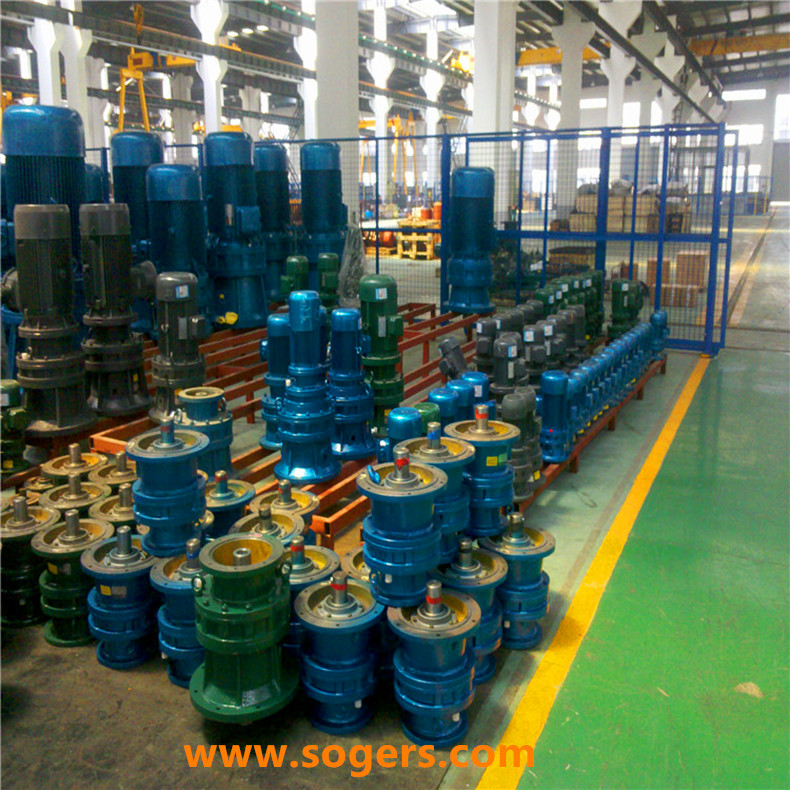 Because the main parts are made of bearing steel through quenching treatment HRC58-62, it got high strength. Meanwhile the transmission contact of part adapts rolling friction, so C-Face Adapter gearbox is durable and long life.
Because of reasonable in design, convenient in maintenance, easy to disassemble and assemble, the minimum amount of part and simple lubrication, so vertical cycloidal gearbox is trusted by customers deeply.