Worm gearbox Product Description
NMRV series worm gearbox is a new-generation of products developed by our company with combination of advanced by technology both at home and abroad.
Worm gear reducers Features:
1) Dimensions of worm gear reducers: 50, 63
2) Reduction ration: 7.5~300
Note : It's just the typical technical data for you reference, The specification such as voltage, speed, torque, shaft can customized.
Worm gearbox TypicalApplication:
machine tools,textilemachinery, medical appliance, conveying machines, printing mechanism, food machinery,vending machinery, packing machinery, and gumming machinery.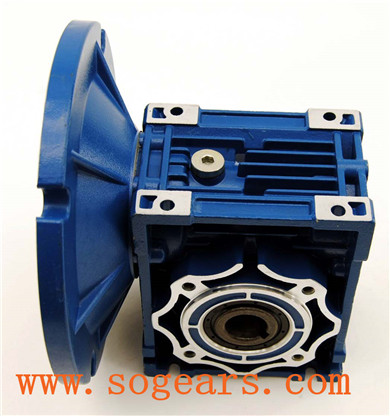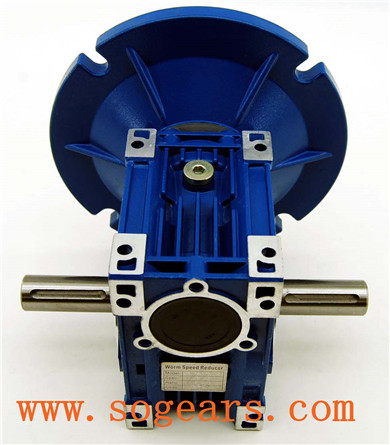 Worm gearbox Characteristics:
(1) Large output torque
(2) Safe, reliable, economical and durable
(3) Stable transmission, quiet operation
(4) High heat-radiating efficiency, high carrying ability
(5) Combination of two single-step worm gear speed reducers, meeting the requirements of super speed ratio
(6) Mechanical gearboxes are widely used in the sectors,like foodstuff, ceramics, and chemical manufacturing, as well as packing, printing, dyeing and plastics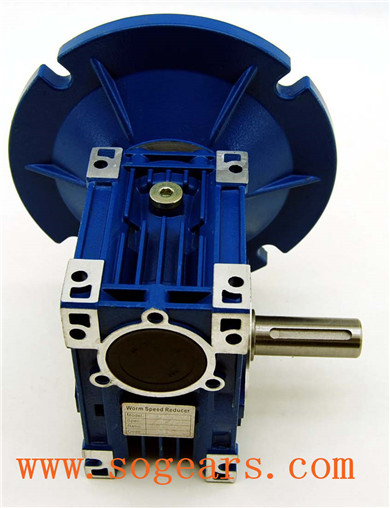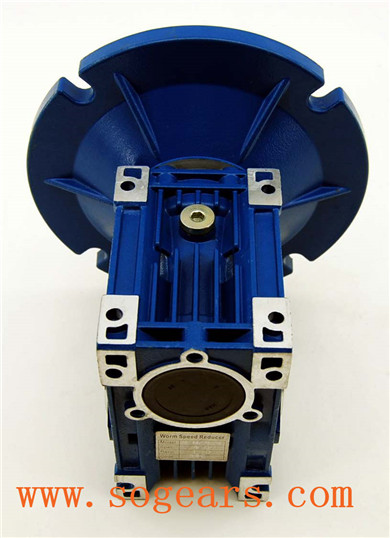 Worm gear reducers Technical data:
(1) Motor input power:0.06kw-15kw
(2) Worm gearbox Output torque:4-2320N.M
(3) Speed ratio of worm gear reducers : 5/10/15/20/25/30/40/50/60/80/100
(4) With IEC motor input flange: 56B14/71B14/80B5/90B5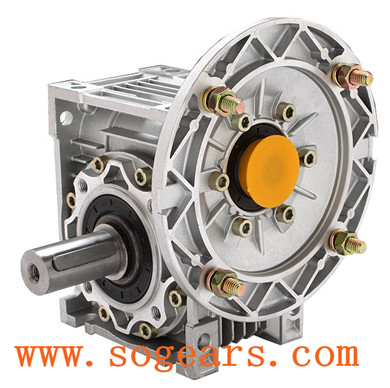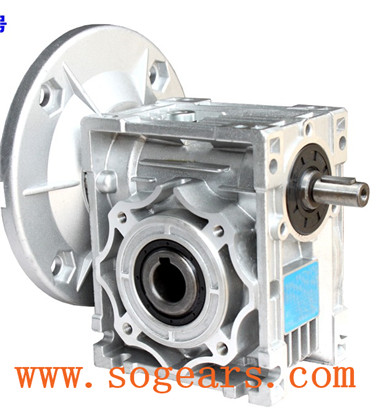 Worm gearbox Materials:
(1) NMRV025-NMRV090: Aluminium alloy housing
(2) NMRV110-150: Cast iron housing
(3) Bearing: NSK bearing & Homemade bearing
(4) Lubricant: Synthetic & Mineral
(5) The material of the worm mandrel is HT250, and the worm ring gear is ZQSn10-1.
(6)  With high quality homemade bearings, assembled NAK oil seals & filled with high quality lubricant.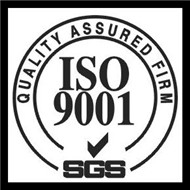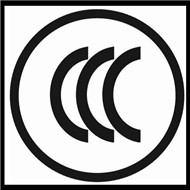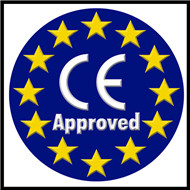 Worm gear reducers Operation&mantenance
(1) When worm gearbox starts to work up to200-400 hours, its lubricant should be replaced.
(2) Worm gear reducers need to replace the oil after 4000 hours.
(3) worm gearbox is fully filled with lubricant oil after finshed assembly.
(4) Lubricanting oil should be kept enough in the casing and checked at a fixed time.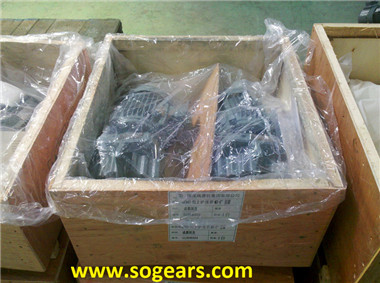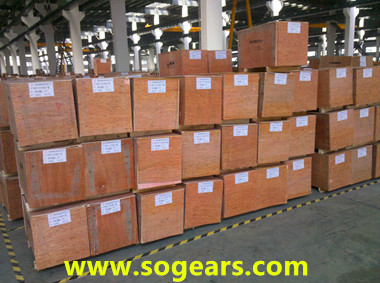 Worm gear reducers Color:
(1) Blue / Light blue
(2) Silvery White 
Worm gearbox Quality control
(1) Quality guarantee: 1 year
(2) Certificate of quality: ISO9001:2000
(3)  Every product must be tested before sending